FusionInventory - state and future
Posted on Sun 10 October 2021 in FusionInventory
Introduction
The FusionInventory project has been created in 2021 (union of Tracker plugin and the agent OCS Inventory fork).
Many adventures since 11 years.
GLPI
I want to talk about GLPI, because FusionInventory has a special link with GLPI.
GLPI was born in 2000 (or 2001, it was so far away).
The project was managed by the association Indepnet.
There was a few partners who contribute to the project (write documentation, add code, take decision with the association and manage the roadmap).
In 2015, the project has been taken to Teclib company.
The relation with the community developers has been degraded and are now inexistant.
Many events have been gone the last community developers, as Remi Collet (cf https://mail.ow2.org/wws/arc/glpi-dev/2020-02/msg00000.html).
There is many problems in the last features (for example, security problems with marketplace), minor versions who are in reality major versions (for example 9.5.4 and 9.5.6) and so the plugins are incompatibles.
GLPI is no more a free software now...
For people want a cleaned version of GLPI, you can see GLPISC (https://github.com/DCS-Easyware/glpi_sc_dcs).
Problems in the FusionInventory project
The agent was managed by Guillaume Rousse, then transmit the management to Guillaume Bougard (Teclib) couple years ago.
This friday, a user say me issues on github was closed and defined as solved, but not fixed on FusionInventory agent.
Indeed, Teclib has forked the FusionInventory agent_in _GLPI agent et use the issued of the FusionInventory agent to fix only their agent.
So, I deleted, today, the grant access to all people in the FusionInventory project. I take over the project correctly.
New version of the plugin FusionInventory for GLPI
Some months ago, I have begin modify the plugin FusionInventory, and the task management. At the menu:
GLPI inetraged interface under Angular (responsive, modern...)
add a REST API (a nice API, not like the really moldy GLPI API)
simple management of the tasks (delete jobs...)
enhance task reporting (network inventory, deployments...)
The code is done at 70% and I'm happy of the result. Some screenshots here: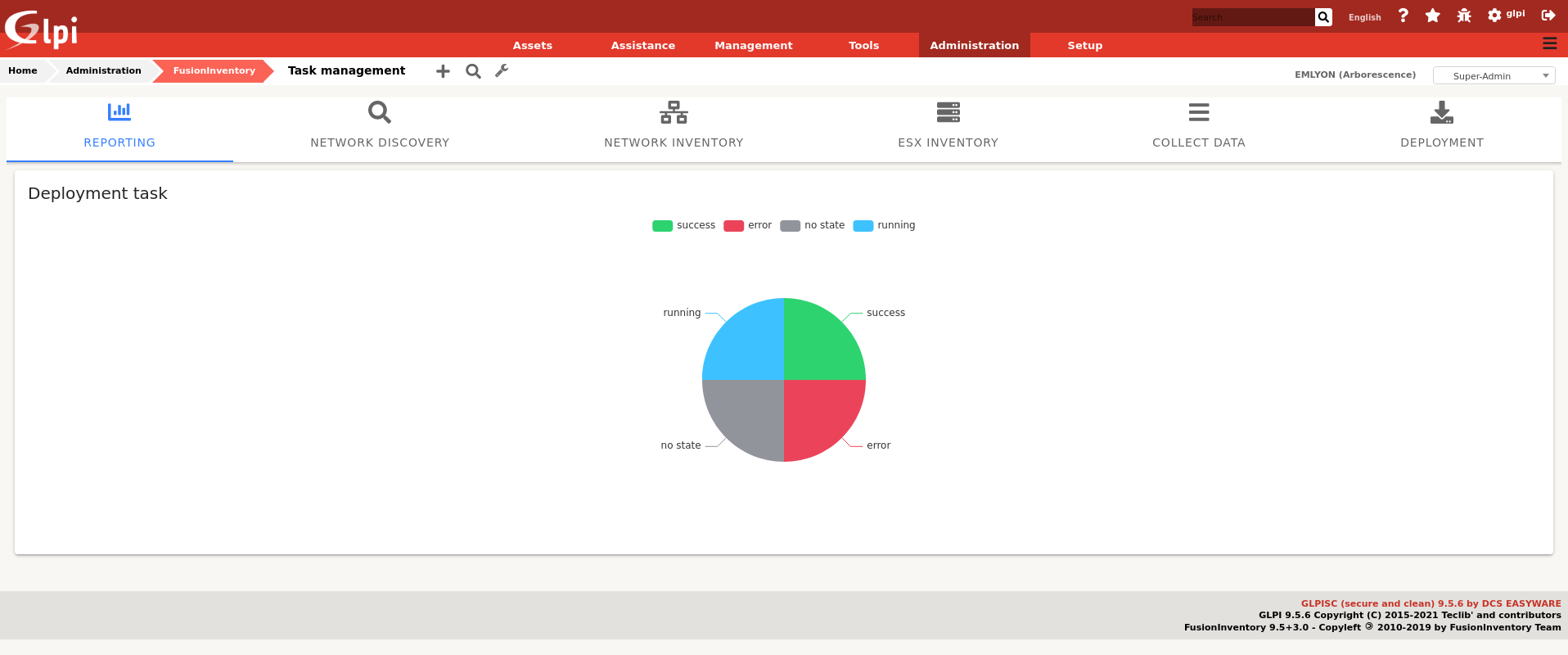 Given the pitiful management of the GLPI project, I clearly don't want to finish this code under these conditions.
I will stay only on the bug fixes on the FusionInventory plugin part for GLPI for now.
Future
Some interessing projects are in development since many months in the FusionInventory project and will be announced later (no date planned).
I have always fought for the free software and it will continue like this, believe me ;)